*This post brought to you by FrogTape provided by ShurTech Brands, LLC. All opinions are 100% mine.
Have you ever tried using tape on a textured or bumpy surface, and found that little bits of paint leaked underneath the lines of the tape? I know I have. It even seems to happen when using spray paint. I had been wanting to make a Christmas Tree sign on a long canvas, but was worried about getting clean lines on a textured surface. That's why I was thrilled to get to try out FrogTape Textured Surface. I was already obsessed with the great technology of

FrogTape®, and love the idea of a textured surface tape. The walls in my house are already pretty textured, and I've had trouble in the past getting clean lines with regular painter's tape.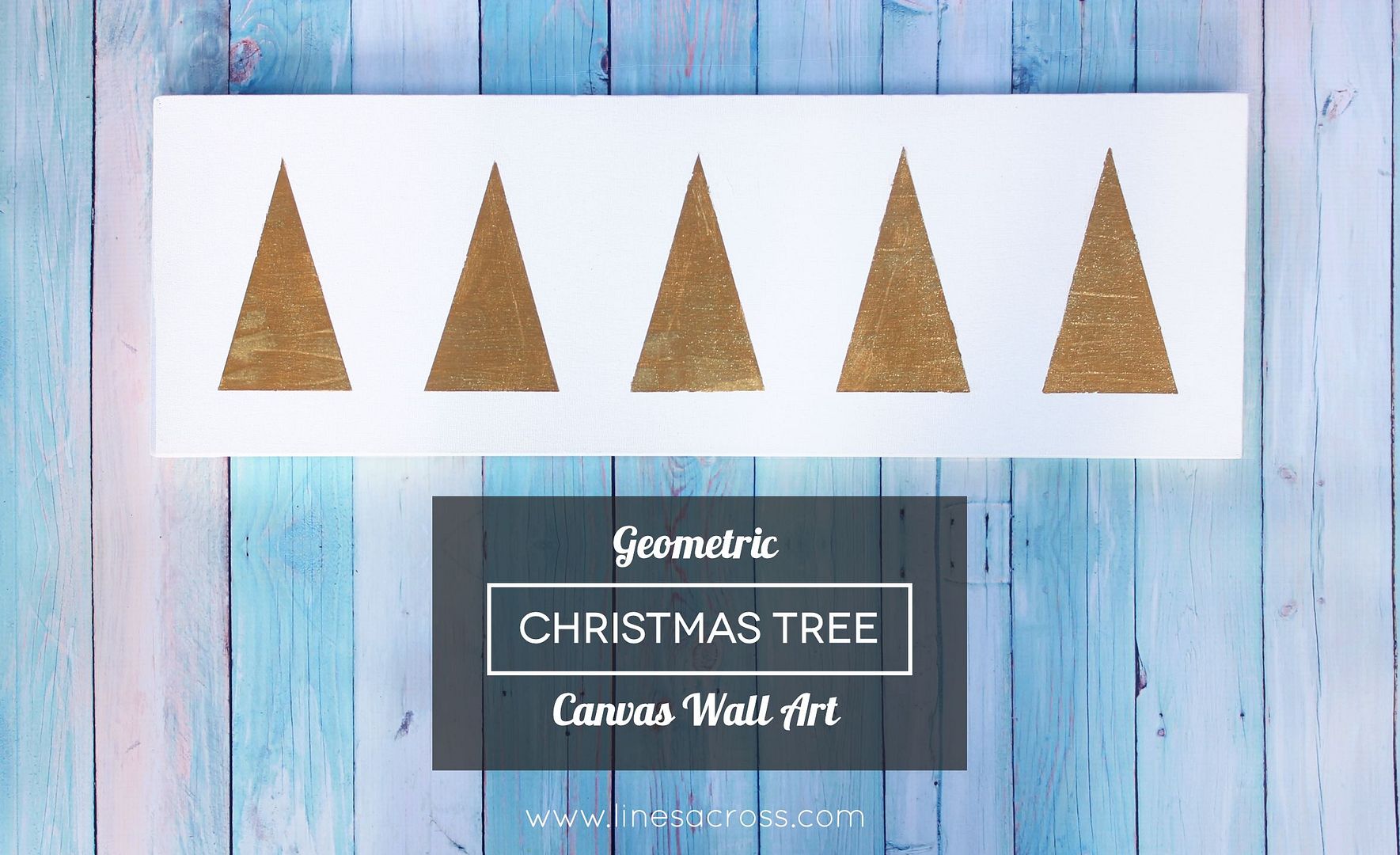 You may have noticed that I have a little obsession with triangles. I especially love triangle Christmas Trees (like this
Christmas iPhone wallpaper
I shared, and this
stamped fabric wrapping paper
). I also especially love glittery gold and white together for Christmas decorations.
What you need:
1. A canvas
2.
FrogTape Textured Surface
3. Acryllic paint and brushes
What you do:
1. Paint your canvas whatever background color you want. I painted mine white. (Even if you want a white background, you should paint the white canvas white. It will give everything a uniform look and texture.) Make sure the paint has ample time to dry.
2. Measure your canvas and decide how wide you want each Christmas Tree to be. I wanted 5, so they ended out being 3 inches wide with 1.5 inches (the width of the tape) in between each of them. Place your tape on the canvas where you want it. It didn't stick that well until I wiped on top of the tape with a damp cloth. The damp cloth activates the tape's technology.
3. Use the applicator brush to seal the edges. Wait 15-20 minutes to let it dry. (Be sure to read the detailed instructions on this bottle for more tips.)
4. Paint your trees. I painted mine gold. I used two different gold paints. The first is a darker gold base. The second is more transparent and glittery. I used two coats of each. Even though the edges are sealed well, I recommend brushing away from or along the tape lines. Brushing from the middle area towards the paint lines encourages smearing and leaking.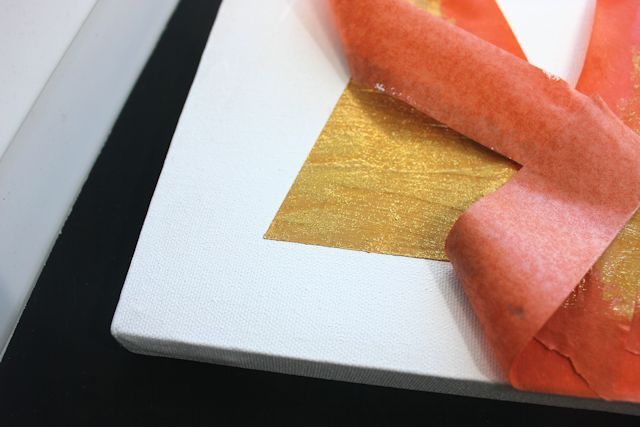 5. Take the tape off immediately when you're done, and let the paint fully dry. Add embellishments or anything else you want to add. I decided to leave mine simple for a modern and geometric look, but there are a lot of fun ways to decorate your triangle trees.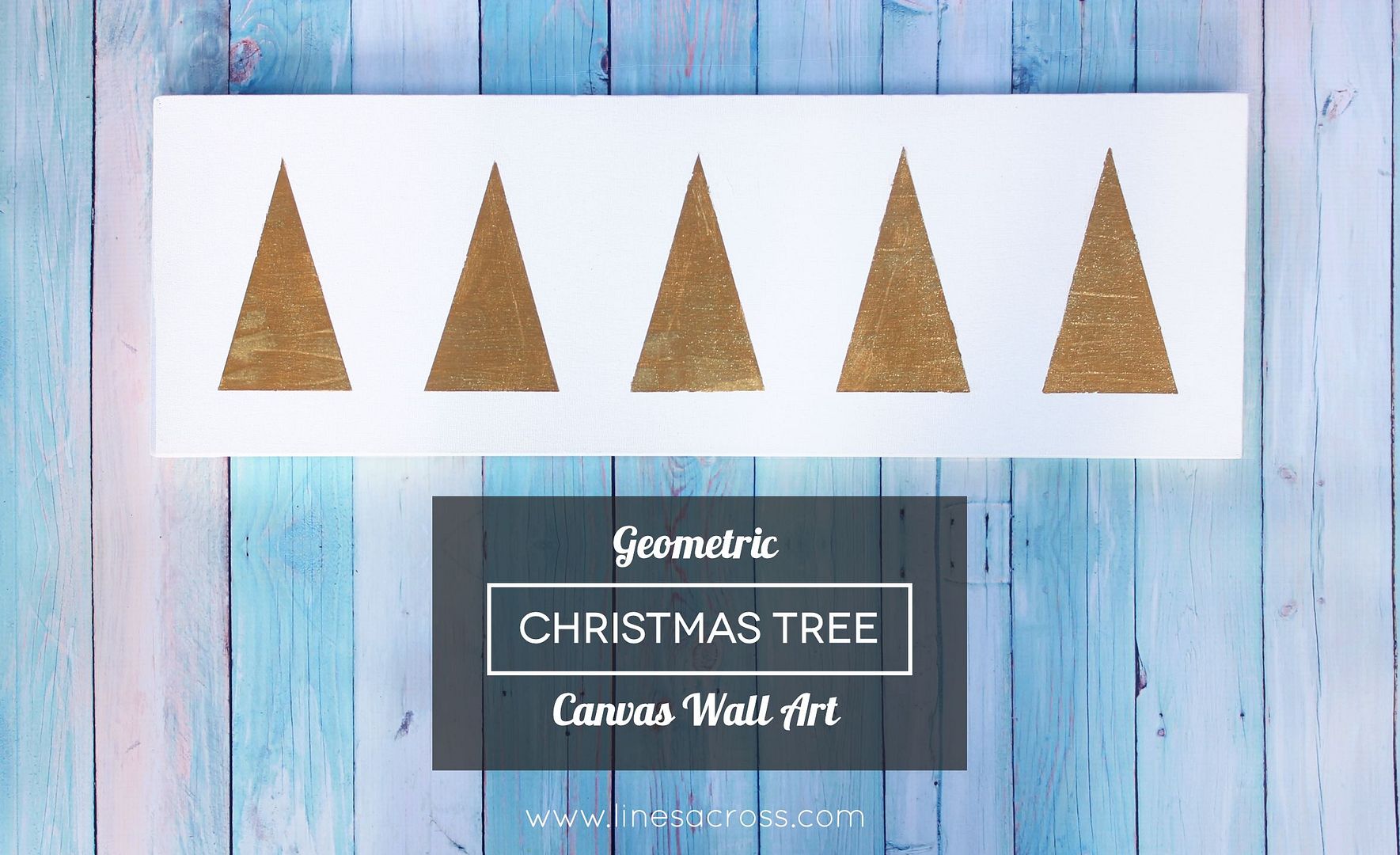 Share your own #TexturedSurface projects and pins